Think of a portrait as an unspoken story.  A good photograph of you can tell someone all about you without ever having to speak a word. Welcome to "Elevated Portraits" with the LE Studio Team (makeup artist, hairstylist, stylist and photographer).
A good portrait is so much more than just a visual representation of you.  It carries emotional, artistic, and professional significance.
When you have a great team behind you, a good portrait is a powerful and timeless piece of art that captures the essence of who you are and tells your story.
LE Studio is there for you to guide you from beginning to end. With years of expertise, in the beauty, photography and styling industry, LE Studio's skill, creativity, and attention to detail is unparalleled.
In today's digital age, portraits are used for business and social media profiles, resumes, and professional branding. A well-crafted portrait conveys professionalism, confidence, and approachability, making it an essential tool for personal and career success.
We are here to help you tell your story through a well-executed, ELEVATED portrait.
WHAT'S INCLUDED IN THE ELEVATED PORTRAITS PACKAGE?
ELEVATED PORTRAITS include:
Makeup by one of our recommended makeup artists 
Hair by a professional hairstylist
Photography by Emilie Iggiotti
A unique luxurious photoshoot experience at LE Studio YEG
You will receive 10 HD images and an online gallery where you will be able to buy more images.
​​​​​​​
For 4 hours, our team of experts and talented professionals will take care of you to help you look and feel absolutely fabulous for your portrait shoot.
Get your hair styled by Aurore K
Have your makeup done by Ruth Bancroft
Lindsay Mills will help you pick 2 to 3 outfits and will style you
Emilie Iggiotti will take outstanding photos of you.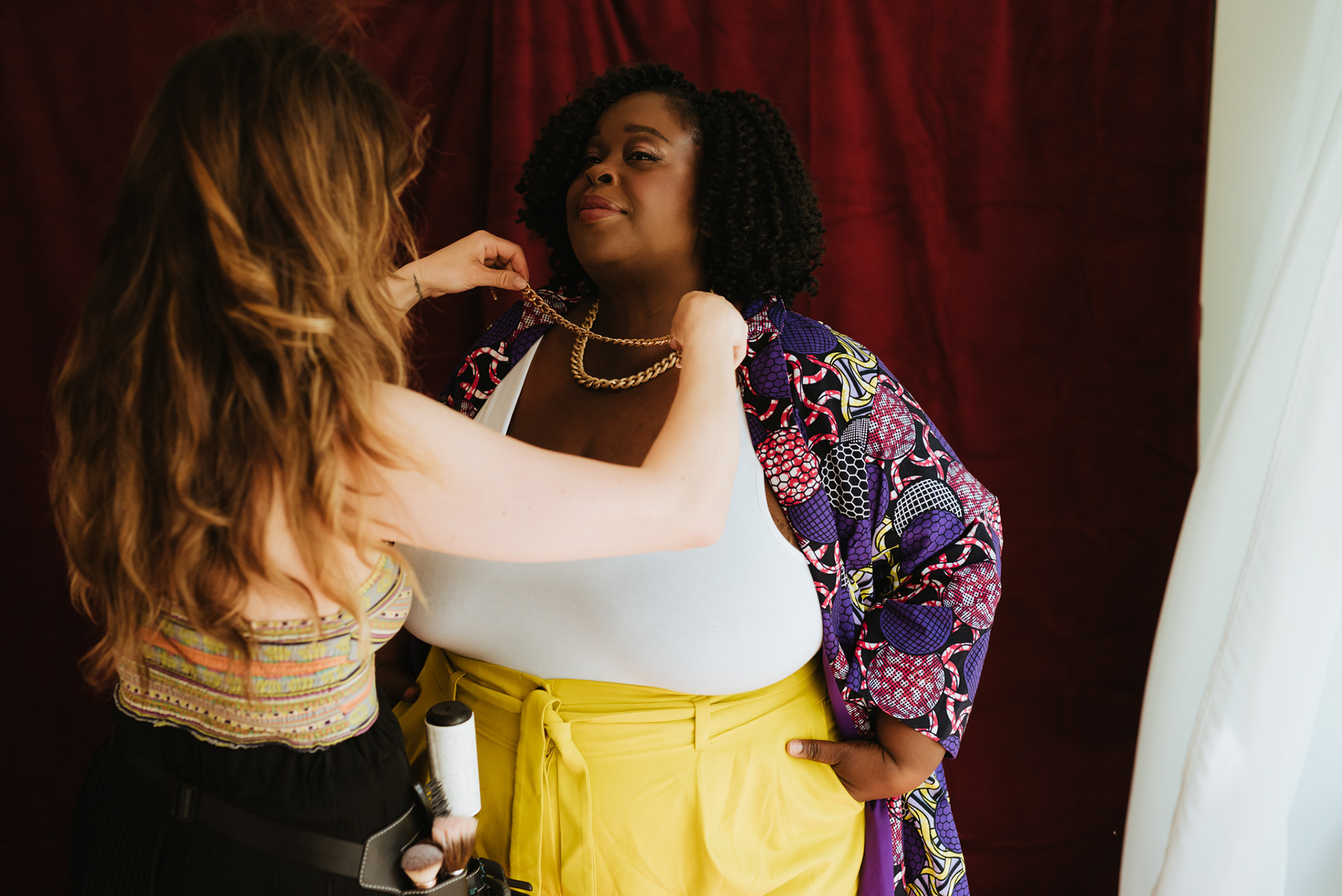 After you booked your photoshoot, you will receive our mood board and a questionnaire so we can customize your photoshoot to your needs, whether it's in terms of outfits or setups. 
Then, all you have to do is show up for your photoshoot, get pampered, look and feel fabulous and enjoy the experience!
------------------------------
---------------------------
If you need help with your outfits before your photoshoot, you can book a 1-hour Zoom call with our stylist Lindsay Mills. She will help you create the best looks for your session.